We are performance-driven experts in Sports Betting & iGaming Marketing. We specialize in digital marketing, bespoke design, and promotional campaigns within the industry.
With Rise The Web, you gain a business partner and a dedicated team tailored to deliver results at your disposal 5 days a week, 8 hours a day.
We excel at providing performance marketing strategy focused on acquisition, customer reach, engagement and conversions.
We have gained our experience from a combination of top agency and client-side businesses and our understanding of expectations from both sides is unrivalled.
• Strategy
• Marketing Management
• Creative
• Acquisition
• 360° Campaigns
Creative and Brand Identity
• Brand Identity
• 3D Motion & Video Design
• Web & Graphic Design
• Logo Design
• Meta & Google Ads
• Social Media Marketing
• PPC Programmatic & Media Buying
• Search Engine Optimization
• Media Planning
• Email Marketing
• UI/UX Optimization
• Custom WordPress
• Startup Websites
• E-commerce development
SPORTS BETTING AND iGAMING MARKETING
We work with some of the biggest names in the sports betting and iGaming industry across Europe and Africa.
We grow direct relationships between Sports and Fans.
Our work extends across different sectors, but we specialise in the
Sports Betting
and
iGaming
industry. The main markets we cover are The UK, Sweden, Bulgaria, Romania, Serbia, Kenya, Nigeria, Tanzania and The US, Canada and Brazil.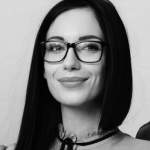 I don't like words like 'outsourcing', 'outside help' and the like. I have always relied on internal human resources in the distribution of responsibilities. In my work with Rise The Web, things aren't any different. I do not accept this team as "external". These are my colleagues with whom we breathe on the same frequency and are united around one idea – to help the development of our brand. The team is cohesive, responsible and there is nothing better than understanding each other in half a word when it comes to work.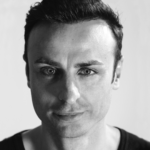 Our work together with Rise The Web has created a strong relationship with the creative and outside the box thinking team of the company. Being a candidate for President of the Bulgarian Football Union is extremely demanding and the people that are working behind the scene need to have the necessary skillset. I am impressed by the work environment within the RTW, the ability of each member to react adequately in stressful situations! I am looking forward of continuing our fruitful cooperation!
As the Executive Director of Telematic Interactive Bulgaria, I believe that working with Rise The Web is the right direction for us. The digital agency's team is committed, reliable and very good at offering concepts that are backed by both competitors research and the industry environment at the current moment. Last but not least, Rise The Web are great people with whom communication is always pleasant.
Discover how our result-oriented campaigns can help you achieve your business goals.
Get in touch to find out how we can help you: [email protected]