The Beginning
Our partnership with Palms Bet Bulgaria started back in the challenging 2020 and has been going strong and fruitful for the last 2 years. Working almost like an internal team, due to our agency's dedicated team model, we have combated many adversities together and have worked on almost all aspects of the client's marketing activities stretching from marketing strategy, brand identity, video and design work to PPC ads, social media and even website development. 
Now, coming to the end of our partnership, but continuing our work on other amazing projects within the Telematic Interactive family, we are proud to say that together with the marketing team from Palms Bet we not only achieved some outstanding results, but also were responsible for many record-breaking months and amazing campaigns.
Brand Identity & Design

When we started working with Palms Bet Bulgaria our first priority was to create a new brand identity that was different from the style of their competitors and was memorable and recognizable at the same time. Focusing on their unique name and using the Palm as a main feature in the composition, we started building an identity using 2D and 3D animations that set our client apart from the realistic objects and stock images that had taken over the Bulgarian gambling market. We also introduced different colour schemes to make the animations pop out even more.
Next, we focused on creating catchy and coherent designs for all promotions and we started using the optimal banner sizes for maximum engagement on various advertising platforms. In line with this, our designers redesigned several key slot games and jackpots which in turn got that new brand feeling on the website as well. Last but not least, our Design team created some outstanding videos adding that extra attention to detail and elevating the promotions through motion and dynamic design. 
As design trends evolved, our artwork developed into a sleeker fresher look and feel, featuring digital illustrations and focusing on a more hero-centric approach. We expanded the design portfolio by creating grabbing derivatives for the bigger campaigns.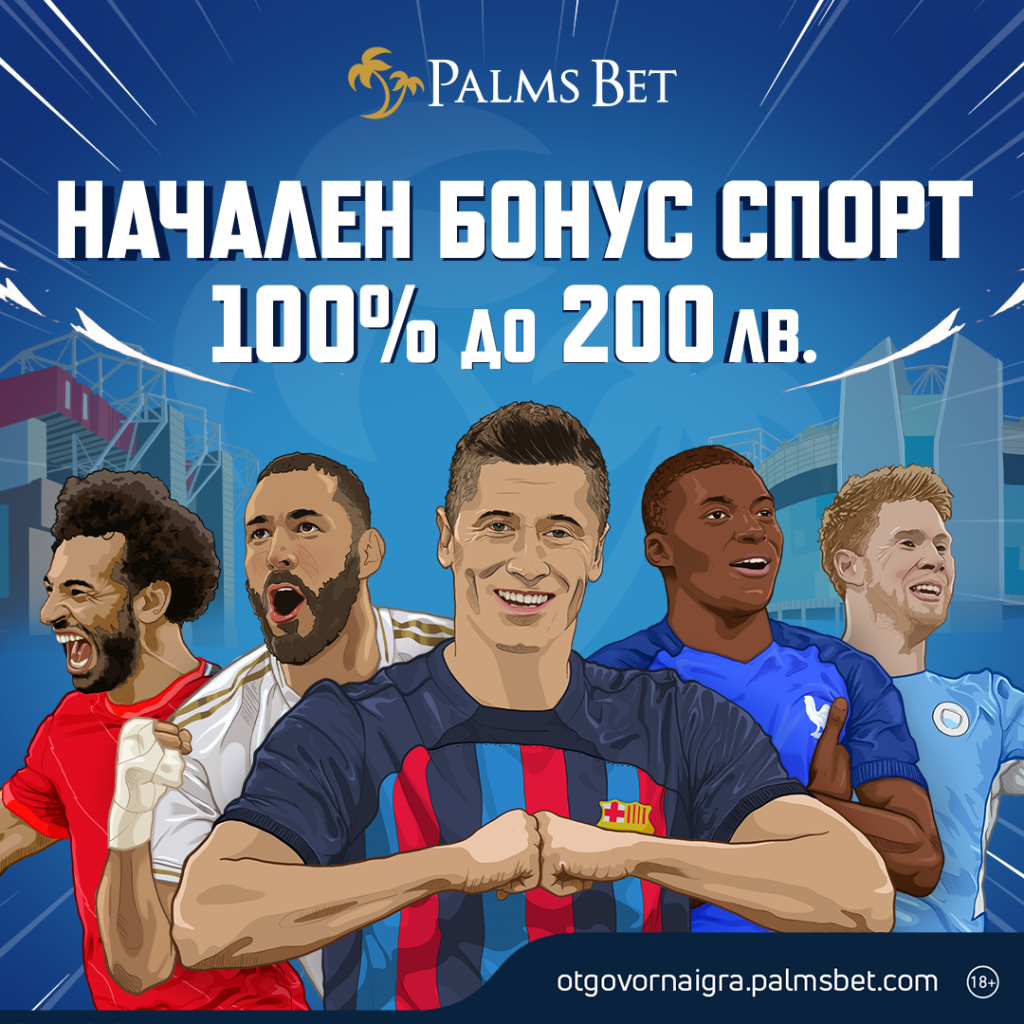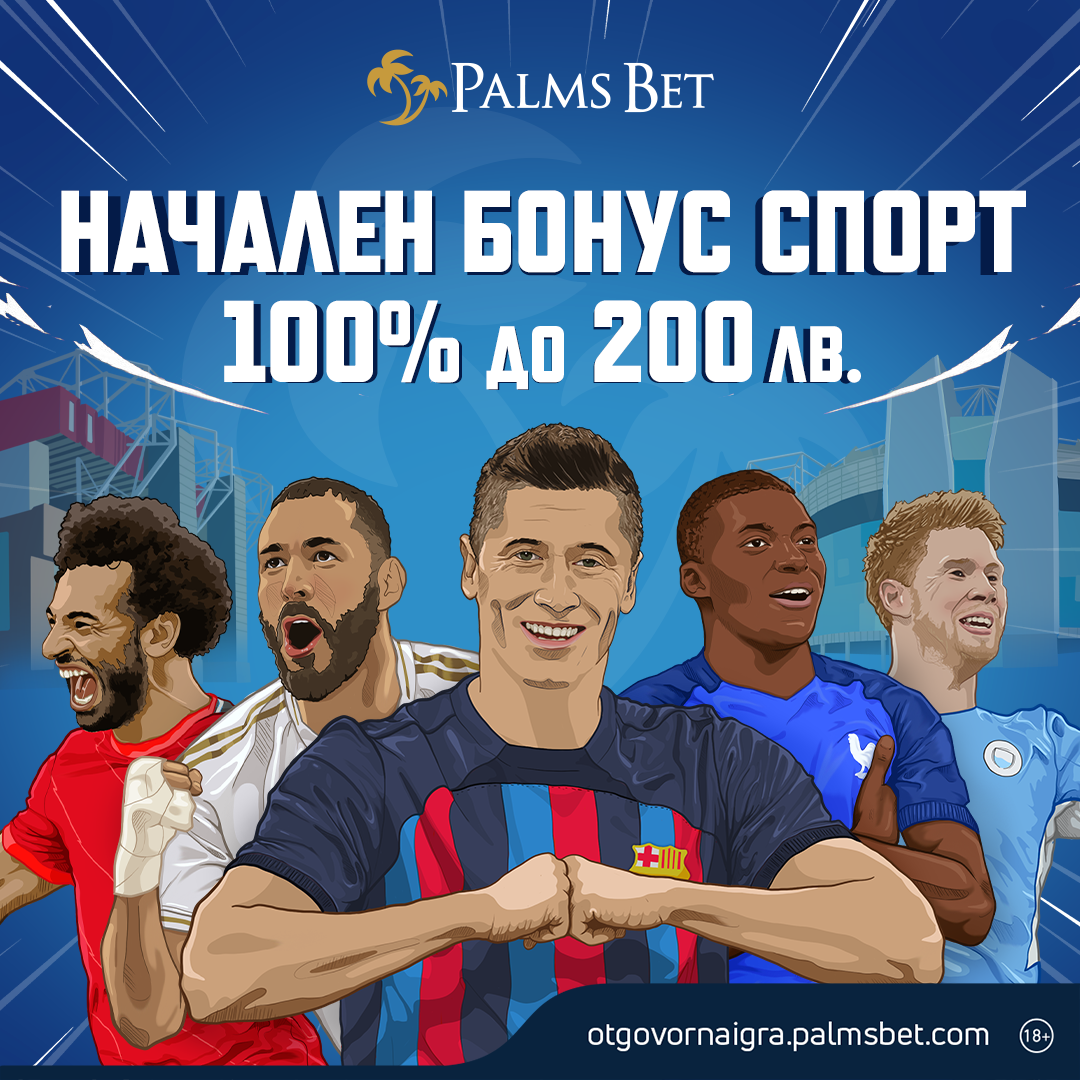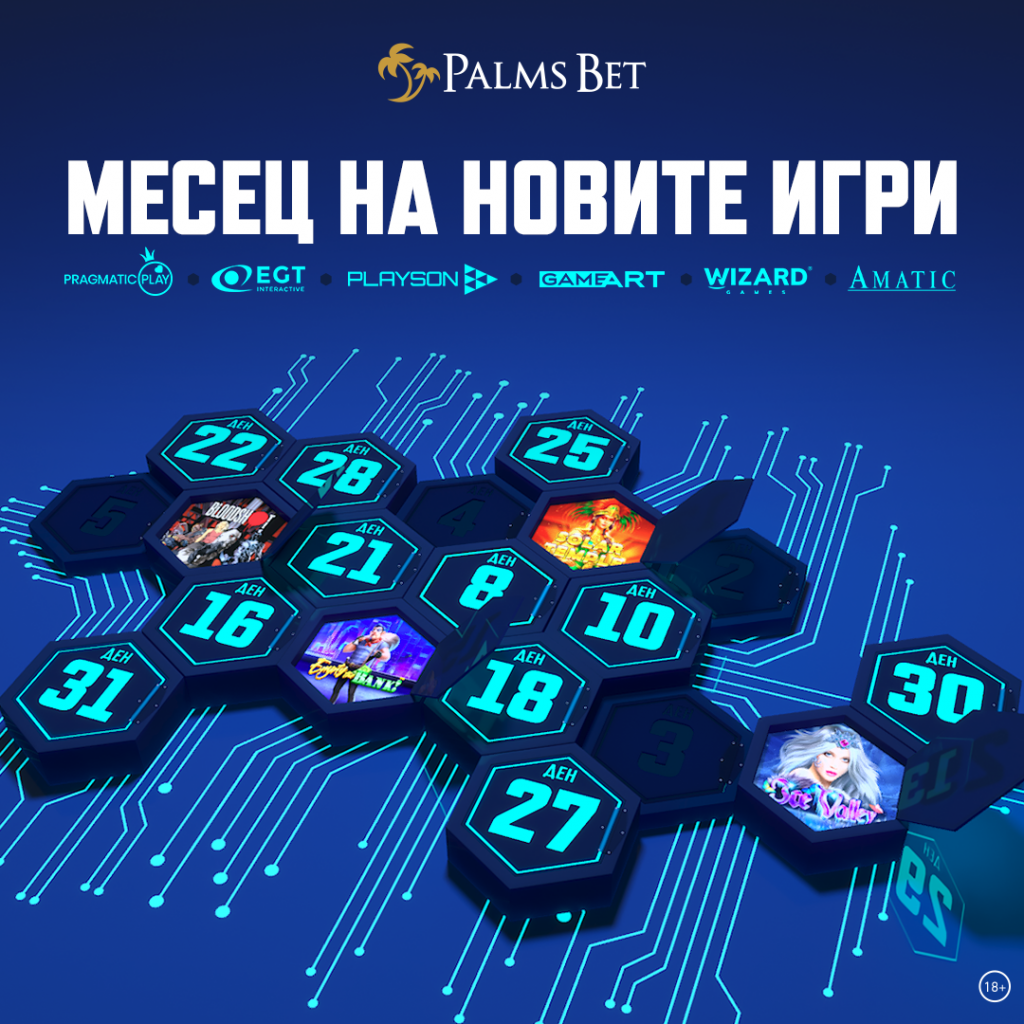 P.S. You can look at our best-of-the-best Palms Bet creatives selection in our Behance profile or view the other cases if you are interested to see how we created those memorable designs.
Digital & Social Media

Our vast experience in the Sports Betting and Gaming industry definitely helped us in the digital aspect as well.  Together with the Palms Bet marketing team, we developed a new advertising strategy, focused on expanding brand awareness and utilizing our budgets more efficiently.  As video popularity in advertising was increasing, one big game changer that we introduced was the use of animated motion creatives for all big promotions.  This resulted in lower  Cost per Views and more than 265% growth in clicks on Google ads for the 2 years we worked together.S
We revised all Facebook and Google campaigns and filtered the keywords and placements in order to use the most relevant ones for our client's target audience. In addition, we focused on the retention of existing customers. We optimised target audiences and focused on more retargeting and remarketing campaigns getting a 186% increase in conversions on Google ads and more than 1.1 million average impressions per campaign on Facebook. 
As far as social media was concerned, we proposed a new coherent strategy that focused on audience growth and engagement improvement tactics. We introduced a regular posting schedule to increase brand awareness even further and improved organic content by including more engaging and interactive posts, which resulted in 75% growth in engagement on Facebook. We also introduced the use of market and brand-specific hashtags, which increased the reach exponentially and got an increase of 1,461% in total engagements and 8,680% in comments on Instagram for the 2-year period.
With regards to audience growth, we created game activation campaigns and used community growth techniques resulting in 190% audience growth on Instagram and 97% on Facebook. Together with that, we created a dedicated Palms Bet Facebook Group which got brand awareness through the roof reaching the outstanding  5,604 % Facebook group audience growth and more than 34,700 Facebook group reactions in the first 3 months.
Achieving record-breaking month after record-breaking month, and ending our partnership with Palms Bet Bulgaria on an all-time record month, we can really say that we are proud of the results.
The Numbers

Growth of direct traffic on Google Ads for 2 years (compared to previous period)
Average impressions per campaign on Facebook
Growth of conversions on Google Ads for the 2 years (compared to previous period)
Growth of direct traffic on Google Ads for 2 years (compared to previous period)
Average impressions per campaign on Facebook
Growth of conversions on Google Ads for the 2 years (compared to previous period)
Engagement growth on Facebook for  2 years (compared to previous period)
Engagement growth on Facebook for  2 years (compared to previous period)
Increase in comments on Instagram for 2 years (compared to previous period)
Engagement growth on Facebook for  2 years (compared to previous period)
Audience growth on Facebook for 2 years (compared to previous period)

Increase in comments on Instagram for 2 years (compared to previous period)