The beginning
Developing and maintaining your social media presence is a long and difficult process. It requires constant attention, research and lots of creativity (especially when you are working for a relatively big brand with lots of channels to look out for). At the end of the day, however, it is worth investing time and effort into establishing your brand on the social media map as it has the power to make or break your business.
That is the trail of thought we followed while working with our client Palms Bet.
The challenge
Once we got deeper into the project, we discussed what will be our main priorities for social media for the upcoming months. The top 3 tasks we wanted to start on first were: 
To optimize all of the social media accounts (starting with Facebook and Instagram)

To create a uniform social media strategy, taking into account the specifications of each platform 

To create more engaging content and a consistent posting schedule to follow 
To address those challenges, we teamed up with Palms Bet's in-house marketing team and began working on each one in turn, focusing on improving the main KPIs month by month.
The strategy
Starting with extensive research and analysis of the gambling market in Bulgaria and Palms Bet's main competitors, we developed a plan for success.   
Firstly, together with the in-house marketing team, we created the main message to use on the different channels. We tweaked it for the specific social media platforms, focusing on consistent brand voice with an emphasis on their slogan, so we can strengthen the brand identity and recognition. Based on market-specific and brand-specific analysis, we developed a consistent and optimized posting schedule compliant with the best practices for each platform as well as a well-rounded hashtag strategy.
As for the engagement strategy, we created a brand-new Facebook group where we developed an impressive community of brand followers. Thanks to the skills of Desi Arsova and her in-depth knowledge of Social Media Marketing, Content Planning and Community Engagement, we optimized the organic campaigns, created more engaging social media content and introduced gamification in the form of different contests. The decision of Palms Bet's Marketing Director to go live with the winner draws and introduce a live show with guest speakers also played a great deal in increasing the numbers. 
The results

Our strategy and consistency brought about some outstanding results! For only 1 month of implementing the new strategy, we increased the total page likes on Facebook by 11% and reached 495% reactions growth. The Facebook group grew organically from less than 500 to over 6.3k members in less than a week (currently going strong at 7.6k members).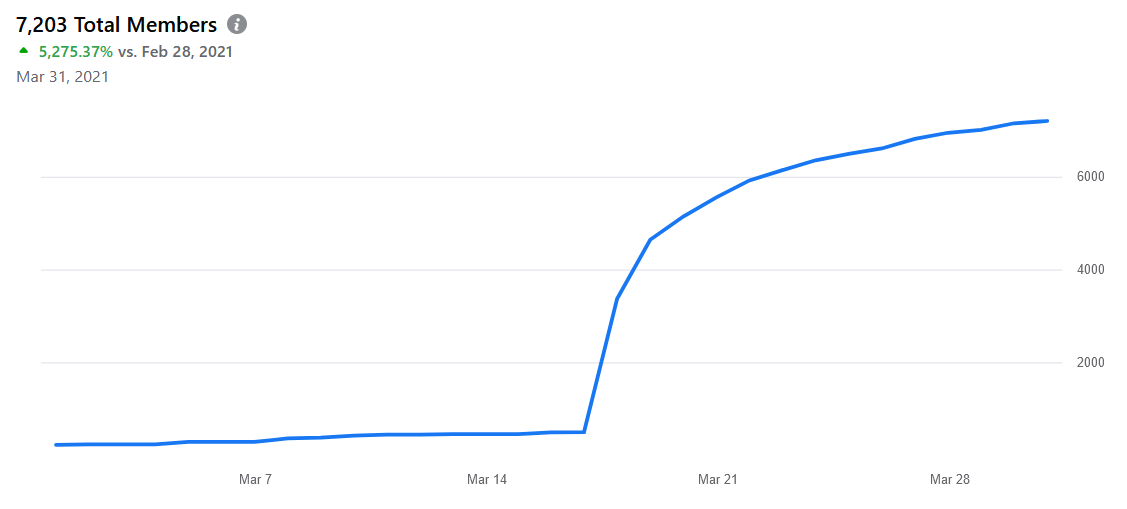 We achieved record numbers in engagement, activity and audience growth month after month and together with the client's team we transformed Palms Bet into one of the most talked-about casino brands in Bulgaria.
The numbers
Facebook group audience growth in 1 month
Facebook comments growth (compared to the previous 1 month period)
Facebook reactions growth  (compared to the previous 1 month period)
Facebook engagement growth (compared to the previous 1 month period)
Facebook group reactions in 1 month

Instagram activity growth  (compared to the previous 1 month period)