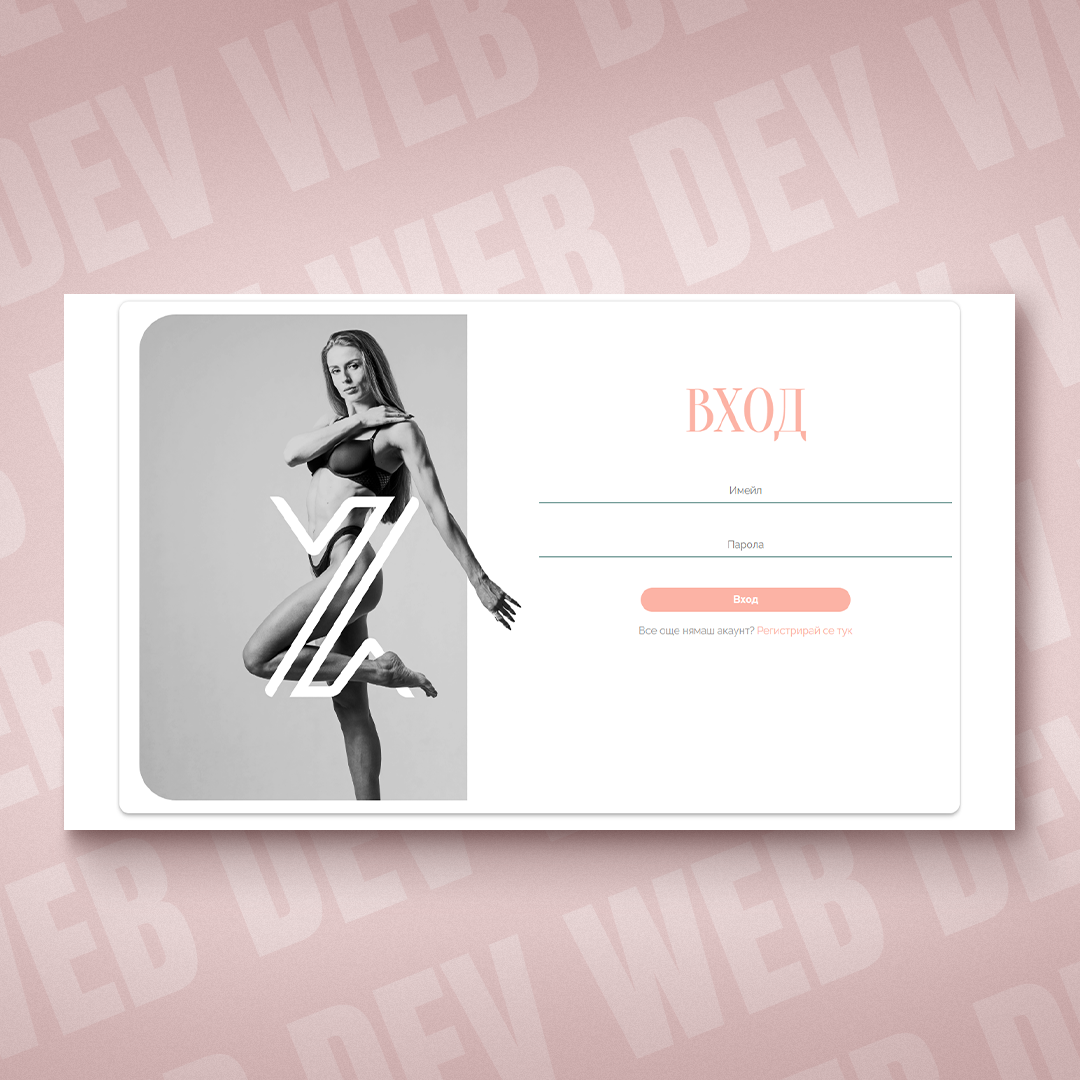 "The success is for the brave ones!" – Yoana Zhilkova
TAGS:
HTML5, CSS3, JavaScript, PHP, SQL, MySQL, Laravel, React, JavaScript/TypeScript, HLS, Stripe, UI/UX Design, Software development
Yoana Zhilkova is a pioneering brand in the sports marketing industry, named after its founder Yoana. It was established back in 2019 when she started her career as a Bikini athlete. Yoana Zhilkova is an Online Posing and Fitness coach, Fitness model and last but not least Multiple Bikini Champion – NPC/ IFBB. She participated in more than 17 competitions and won more than 20 medals in different categories in popular championships like NPC Worldwide Balkan Grand Prix, Olympia and Arnold Classic Europe. 

After a series of championship wins, which brought her an impressive collection of medals and mostly personal self-confidence, Yoana thought that it was time to share her experience with other women, who decided to "walk in her shoes". To do so, she chose our Web Development and Design team to help her realize her absolute dream of having her own website where she could share her tips and tricks from her career so far. The main purpose of the website was to provide the services Yoana could offer to her followers – sell different packages for fitness training, nutrition, and posing classes. Of course, it's not all about sales – we added blog and gallery sections in order to inspire all the users visiting the website and introduce them to the healthy lifestyle of Yoana.

The technology we used to develop a custom website is WordPress v6.0.2. We chose a highly flexible design that is lightweight, customizable, and pleasing to the eye at the same time a.k.a UX-friendly. We also created a web application using Python and ReactJS so women taking part in the program could have easy access to their dashboards and resources anywhere at any time. To make the video player in the web app fast and with high quality we used HLS (HTTP Live Streaming) technology. The software for the payment system of the application that we used is Stripe.   
Personal training apps can get tricky and often overwhelming. Taking note that Yoana's users were women, we knew that emotion will play a huge part in our product. We had to come up with different features that helped prevent as many pain points as possible. Our clean interface made the web app and website very intuitive, which made the product available for both women who are comfortable with using the internet and those who recently got access to it. In the web app, we included many features like video uploads, comments, free resources and the MVP – the personal plan menu. It was definitely a challenge as we had to turn a number of excel tables into easy-to-use tables that have a clean design and light feel. 

With this Web development & UI/UX Design project, we hope that we contributed to the concept of making web products useful to people by making them easier to access and use in the best way possible.
Yes, we succeeded in "building" this dream of hers and made it accessible to everyone who wants to take on her healthy and sports lifestyle. If you want to know more details about Yoana Zhilkova or are simply interested to see our work, check out the website and application.