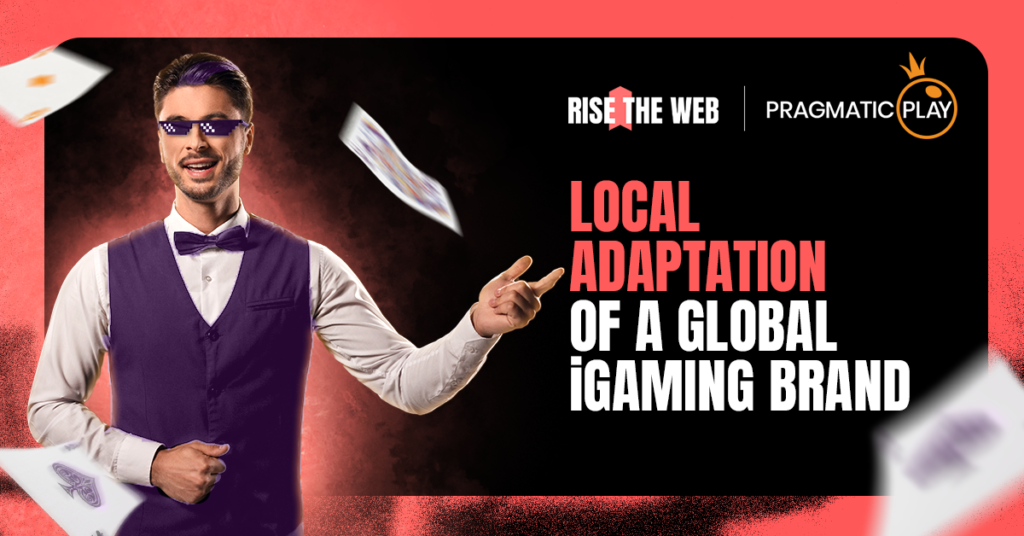 PRAGMATIC PLAY - LOCAL MARKET BRAND ADAPTATION
STRATEGY, BRAND ADAPTATION, SOCIAL MEDIA MARKETING, PPC
BRAND AWARENESS, SOCIAL MEDIA MARKETING
Recently we had the pleasure to work with a well-known quality brand in the iGaming industry – Pragmatic Play. The company is a B2B slots and live casino provider, delivering some of the most popular titles to the most successful global brands in the business of online casino platforms.
By the time Pragmatic Play contacted us for collaboration, they were at a stage of expanding their presence in Bulgaria by opening live dealer casino studios. The company was looking for an experienced partner, specialized in the iGaming industry, to help the process of establishing the brand in a new market and start recruiting online casino dealers and shufflers.
Pragmatic Play and Rise The Web teams synced immediately and the work was flowing naturally which helped us complete this challenging mission successfully. Learn more about the obstacles we've met throughout this process and how our strategy exceeded the client's expectations.

Let's dive into some of the main challenges we faced whilst working on the project with Pragmatic Play.
A focal point was aligning and localizing global guidelines for brand communication and visuals.
We had to create a distinguished digital presence in the form of design and tone of voice that speaks to the right audience at the right time and place. The group of people we were communicating with consisted mostly of young ladies and gentlemen, coming straight out of university and looking for their first job. 
Our team brainstormed a lot and looked for some innovative approaches to click the best way possible with the target audience and to pop up amongst the competitors in the local market. We decided to find a way to combine the corporate language with a youthful one in a compelling, amusing, and informative way. Continue reading and you will see how we did that.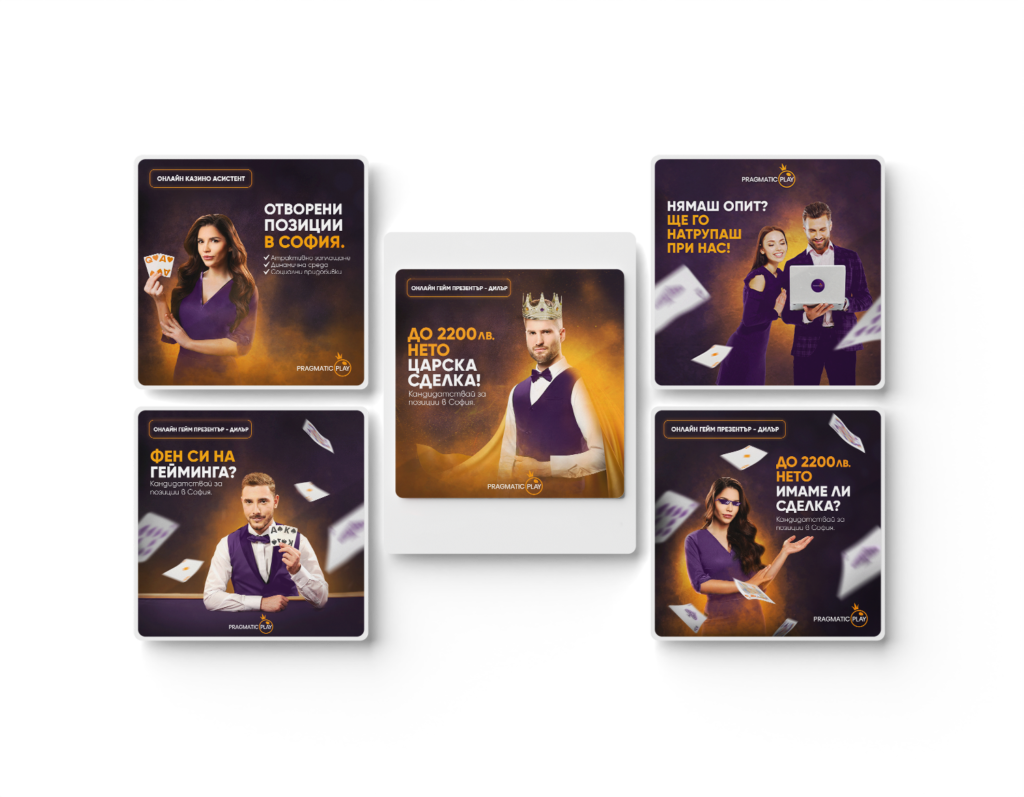 Based on the USPs of the company, we produced a social media strategy that combined communication of their unique workplace atmosphere and the great benefits that they offer as an employer.
We managed to create very eye-catching visuals and use a language that was able to connect with the right target audience. 
Part of our strategy here was to upload informative and funny posts through all of the social media accounts of Pragmatic Play Bulgaria, trying to avoid the corporate vibe or typing long boring texts, which we all know are not working well on SM. Part of our content pillars were funny work-themed memes that we posted on Fridays.
In addition, we have prepared a posting plan, including weekly posts with the most important information about vacancies, as well as steps potential candidates need to take to apply for any of the positions. We tried to make the copy and creatives clear and understandable for the audience, linking them to holidays or Bulgarian local culture and lifestyle.

And finally, we were able to offer our full industry knowledge and insights when Pragmatic Play accepted that we share some content and UX design website improvements. These improvements aimed to help landing page visitors get the information they need faster and easier, increase conversions, and improve overall organic and paid performance.

We managed to generate close to 3400 qualified leads which were more than enough for Pragmatic Play to hire the young professionals for their newly built studios they needed.
Furthermore, we were able to establish Pragmatic Play's presence as a top-level employer in Bulgaria.