• Strategy
• Marketing Management
• Creative
• Acquisition
• 360° Campaigns

We will examine in detail what competitors and brands talk about within your category. The brand strategy is a forward-looking plan for your brand's behaviour, which will make its history. We need strategy to be different.
Everything starts with strategy, whether that's growing the Dimitar Berbatov's Presidential Run on social media from zero to well over 1M or creating multi-channel marketing and engagement strategies to allow gambling companies to grow their customers.
We put data at the heart of decision-making to grow engagement.
Creative and Brand Identity
• Brand Identity
• 3D Motion & Video Design
• Web & Graphic Design
• Logo Design
A brand identity is the window store of a business and our team can help your brand build a vision that will communicate the right messages to your customers. As Nielsen said: "Creative is the #1 factor that drives performance for Facebook Ads."

We're doing creative and brand strategy because for us there is a pivot rule – over 75% of people perceive information visually, so it has to be catchy!

And one more thing – Originality is a myth! 
Ideas are new combinations!
• Facebook & Google Ads
• Social Media Marketing
• PPC Programmatic & Media Buying
• Search Engine Optimisation
• Media Planning
• Email Marketing

Our team will put together a complete digital marketing strategy for you, and more importantly, implement it, committing to specific goals, results and deliver a return on investment.
We create and implement your SEO strategy, link building and SEO audits through the optimisation of your website's on-page and off-page.
• UI/UX Optimisation
• Custom WordPress
• Startup Websites
• E-commerce development

Research first, then creative exploration. We do everything from logos and brand guides to marketing materials and website interfaces. If it's digital, we'll build it: Responsive HTML, interactive JavaScript, e-commerce integration, content management system… the list goes on. We enjoy getting our hands dirty and will tackle any challenge.
IT'S ALL ABOUT THE PEOPLE, PEOPLE.
We are digital agnostic, with a capability to build brilliant creative ideas and experiences from mobile to desktop and everything in between. We have a track record of creating work that wins in the attention economy, where you are competing not only with your competition but for attention.
We combine the power of branding and digital innovation and create ballsy, strategic work that gets results and makes money for our clients. We do it on a local, national and global scale.
01. Research
02. Define the right target audience
03. Customer Acquisition plan
04. Right USP, Goals and Objectives
05. Custom KPI's strategy
06. Setup up all digital tools and pixel events
07. Launch Ad Campaigns
08. Monitoring and Optimisation
09. Data-oriented analyzes and reports
10. Retention and Remarketing
WEB DEVELOPMENT APPROACH: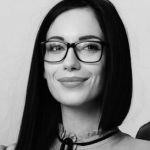 I don't like words like 'outsourcing', 'outside help' and the like. I have always relied on internal human resources in the distribution of responsibilities. In my work with Rise The Web, things aren't any different. I do not accept this team as "external". These are my colleagues with whom we breathe on the same frequency and are united around one idea – to help the development of our brand. The team is cohesive, responsible and there is nothing better than understanding each other in half a word when it comes to work.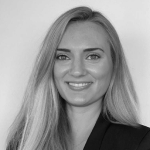 Rise The Web is an excellent extension of our marketing team. The company has assisted us in the development, tracking and analysis of our digital campaigns that have brought a great return on investment. The team of professionals working for the digital agency have consistently provided us with support that has driven results. RTW are a great partner that is committed to our success!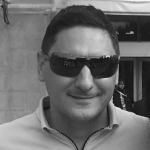 Our work with Rise The Web brought us many new clients and expanded the reach of Blogabet as a brand in the sports betting industry. Together we've made our first collaboration with an e-Sport brand such as GG Bet.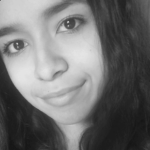 The best way to describe Rise The Web is a rewarding experience with amazing professionals. They got some great results on the acquisition of new clients in the African betting field and expanded our brand awareness, while helping us with our digital campaigns.
A great team of professionals! Perfectionism and refinement to the max at any given moment. Great synchronicity in communication and work, which is extremely important for a good end result. Working with Rise The Web is a real pleasure for me and I am happy to have met you!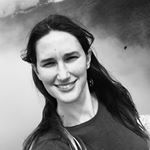 Rise The Web is one of the few digital agencies that have a great understanding of business development, as well as product development. Their ability to ask the right questions allows them to do an excellent job of turning a product concept into a highly functional and effective website. The value I have experienced from my interactions with Rise The Web team goes far beyond just the output of a website and we are constantly exapanding our partnership together.